1867 - KALLOCH NEWSLETTER - 2014
---
Restoration Project sponsored by KFRA

|


Before: Old photo





Aug. 2013







missing pieces found!






careful restoration






returned to St. George cemetery!




Inscription:



Capt.
Adam B. Kalloch
died at sea
Feb. 13, 1854
Æ. 32 yrs. 4 mos.

-----------

His body lies in fathoms deep
While round his tombstone friends do weep
Though the billows round him roll
They cannot harm his precious soul
Thanks to Bob Williams and Eric Gregory of Brooks Monuments!

You are cordially invited to the 147th Kalloch Family Reunion
Saturday, August 16, 2014 at St. George Grange

We will walk down the road to see this restoration first-hand, along with some other
Kalloch gravestones revealed and restored by the Maine Cemetery Association.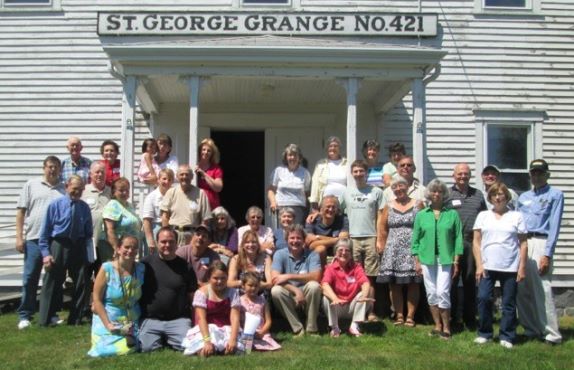 Kalloch Reunion August 17, 2013
First Row seated: Lisa, Jeremy, Deeandra and Ashley Kalloch.
Second Row seated: Monty Kalloch, Paula Fernald, Chris Stack, Eleanor Richardson
Third Row seated: Sandy Zimmerman, Helen Campbell, Margaret Carleton, John Wilson
1st Row standing: Jim Skoglund (blue), Arnold Rogers, Linda DeGaetano, Barbara Merriam, Robert Merriam, (right side: ) Paul Wilson, Deb Lovely, Donna Rackliff, Linda Hooper.
Back Row: Ken Kalloch, Russell Schaefer, Bob and Anita Nelson (behind), Elizabeth and Linda Thompson, Trudy Mayhew?, (right:) Elaine Robbins, Barbara Wilson, Carlene Farr, Cynthia Grady, (Deb's friend, name?), John Hammond, Mike Mayhew, Peter Richardson. Not pictured: Donald Reilly, Richard Farrand and Robert Skoglund.
Birth: Jeanine and Victor Lawrence first Great Grandson, Owen Michael Cady, 7lb 5oz, June 6, 2014, born on the same day as his Great, Great Grandparents, Lloyd & Glennys Gross's Marriage Anniversary. Owen's parents are Taylor and Nicholas Cady, and his Grandparents are Patricia and Stephen Cady.

Wedding: Nathan Spongberg, grandson of our Chaplain and Board member Pat and Charles Stephen, and son of their daughter Susan, married Holly Principe Aug. 17, 2013, in Brooklyn, NY.

From the President, Anita L. Nelson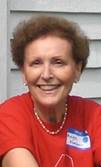 We had a wonderful reunion last year, lots of new people, lots of the regulars, and some brand new little children, which is just so exciting to me. We need many more of little ones! It was really refreshing to witness all of the great chattering amongst everyone, a lot of excitement, and moving about during lunch time.
During our meeting, someone in the audience asked a very important question, just how do we contact our families? Our usual answer would have been by our newsletter, but this year, Ken Kalloch, our fabulous Webmaster, was able to expand our ability to reach a much a broader public by posting our Kalloch Newsletter on Facebook. This was exciting news, even to us, as we heard that some folks had actually used the Face Book connection to find us, proving to us it was a good tool. It has definitely improved our outreach to our families.
I was personally excited at this reunion, as I had received an e-mail from last year's newsletter on an article which I had written about my mother's half sister, Viola. Because of an e-mail I received, I was actually able to meet, and greet, for my very first time, Jeremy Kalloch, a great-grandchild of my mother Glennys Kalloch Gross' half brother, George Larkin Kalloch, an actual cousin of mine. He brought along his wife Lisa, daughters, Deeandra and Ashley. I was just delighted to finally get to meet them.

I was also pleasantly surprised, that my own Daughter, Paula Fernald, with her Fiancé, Christopher Stack, had decided to join us this year. They certainly proved their interest and excitement during our meeting, and enthusiastically joined right in and got involved in a little bit of everything!

We had a true comedy auction, for a delicious home-made black raspberry pie, by Robert L. Skoglund. Then, his brother, James Skoglund entertained us with his valuable historical account of the impact of Revolutionary War, and its effects on the Kallochs and Gilchrists, whose families are so intimately entwined, and the "real reasons" why they dropped their plowshares and went to fight the war. Each reunion, we look forward to having a program. As Vicky Levesque observed, "Our programs are an essential part of our reunions. They offer a diversity of information, they not only make connections to our family heritage, but they also link our family history to world history. A diversity of activities, which provide stimulation, information and entertainment."

We are always actively looking for willing participants, who just might believe they have some important, or exciting, or funny, family information. Of course, important, is very relative, but that is the joy of it. Be it historical, or histerical, information, we can always use a little levity, just something of interest to be shared, or if you know of someone in the family who does, and will offer it to us. The fun part of something that has been shared before, can easily be shared by someone else, and it will be a completely different account!

146th Kalloch Family Reunion Association, Minutes – August 17, 2013
Grange Hall, St. George, ME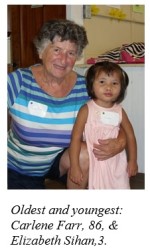 Meeting called to order at 11:05 a.m. by Anita Nelson, president. 39 people attended.

New attendees: Donald Reilly, New Harbor; John Wilson, Hampden; John Hammond, Wash., DC; Cynthia Grady, Cape Elizabeth; Carlene Farr, Portland; Elizabeth Sihan, daughter of Linda Robbins Thompson, Waldoboro; Paula Fernald and Chris Stack, Uncasville, CT; Richard (Red) Farrand, Quincy, MA; Mike and Trudy Mayhew, Boothbay Harbor; Jeremy and Lisa Kalloch, with Deeandra and Ashley, of Whitefield, ME; and Arnold (Nick) Rogers of Gardiner. Margaret asked how new people had heard about the reunion: Facebook, website, invitation from relatives, Bangor Daily news.

Secretary's Report: Minutes taken at the 145th Reunion by Secretary Vickie Levesque were read by Eleanor Richardson. MSV to approve. Noted that we miss Vickie Levesque, who has served 34 years as secretary, and Evelyn Kalloch, who is missing her first reunion in years, due to an injury.

Treasurer's Report: Margaret Carleton. Beginning balance: $3026. Income: Donations – $736; Annual Meeting – $264 = $1,000. Expenses: Website – $683; History – $348; Newsletter – $255; 2012 meeting – $282; Monument repair – $200; postage – $9, for a total of $1777. Balance July 31, 2013: $2249. Holding $400 for gravestone repair. Web/History Fund balance $32.
Margaret recommended a dedicated fund for the website. $600 was voted.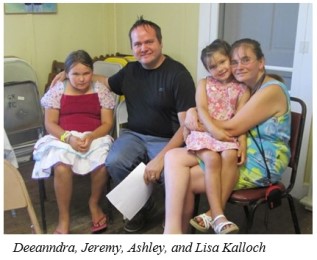 Webmaster/Historian: Ken Kalloch. We have about 80 visitors/day on our website kalloch.org, who view more than 300 pages per day, averaging about 9,000 pages/month. About 1200 people have been added to our family history/genealogy since 2010, for a total of 16,563 individuals. Ken retyped Peter Richardson's Kalloch genealogy manuscript, which in 2002 was 1830 pages. The new manuscript pages completed in June 2013 total more than 3100 pages.
Historian: Peter Richardson. The Adam Boyd Kalloch gravestone in St. George is under repair. Peter reviewed Kalloch family history. Kallochs (Killoughs) came from Scotland to No. Ireland to NH to Warren Maine in 1735, where Finley Kalloch married and settled. We trace our lines to four of Finley Kalloch's 6 children, Matthew, Alexander, John, and Margaret Kalloch who married George Boyd of Boothbay. We are still looking for Finley's daughter Mary's line, likely the "Sarah Kellock m. John Brown, April 28, 1746, Boston, Suffolk." Peter mentioned the Boyd connection (not Margaret's line). Montgomery Boyd Kalloch was present today. The Boyd name has been continually used for the first sons in his family for 7 generations, descended from Adam Boyd Kelloch, Sr. (the one with the broken gravestone.)
Officers nominated: Anita Nelson, president; Deb Lovely, vice president (Eleanor called Pat Stephen who agreed to continue to serve as VP and chaplain); Paul Wilson, treasurer (with thanks to Margaret Carleton for 2 years!); Eleanor Richardson, secretary and newsletter editor; Peter Richardson and Ken Kalloch, historians; Paul Wilson, assistant historian; Dean Mayhew, historian emeritus; Sandra Zimmermann, registrar. Moved, seconded and voted to elect the slate as nominated.

Milestones:
Carter David Wilson, son of David Wilson and Erica Acord, was born June 21, 2013.
Elizabeth Sihan Robbins, daughter of Linda Robbins Thompson, was born in China April 1, 2010.
Pat Stephen's grandson, Nathan Spongberg, was to be married today, Aug. 17, 2013, to Holly Principe in Brooklyn, NY.
Eleanor Johnson, for many years the oldest at reunions, died Jan. 13, 2013.
MaryAnn Mayhew died August 18, 2012.
Jean Hammond Mayhew Carter died Nov. 7, 2012.

Old Business: MSV to set aside $600 for the website in a dedicated fund. Fund Raising: Paul Wilson will investigate the laws about a "donate" button on our website. Also, we encourage people to leave something in their wills to the Kalloch Family Reunion Assoc.

Gifts: Sandy Zimmermann presented the gifts: Youngest: Elizabeth Sihan Robbins, 3; Early Bird: Helen Campbell; New attendees: John Wilson; Longest Married: John Hammond, 45 years to wife Kathleen Hewes Hammond; Farthest travelled: John Hammond of Washington, DC, ceded to Paula Fernald and Chris Stack from Uncasville, CT; Oldest Present: Carlene Farr, 86, from Portland; Door prize: Barbara Merriam.

Update from the Treasurer: As new treasurer, I have the totals from the meeting on Saturday. There was $730 in donations plus $125 in registration for a grand total of $855!! By comparison, in 2012, there was $541 in donations plus $144 for registration for a total of $685. So I guess we did well! -- Paul Wilson.

Next Meeting: St. George Grange, August 16, 2014.

Afternoon Program: Robert Skoglund entertained us with a few stories, and auctioned off two homemade pies for $30 each. Jim Skoglund spoke on the motivation of our ancestors to leave their farms to go fight in the Revolution, and how they were betrayed in the aftermath, by large landowners. We then walked to the old St. George Cemetery, where the Adam Boyd Kelloch stone is under repair.
Eleanor M. Richardson, secretary pro tem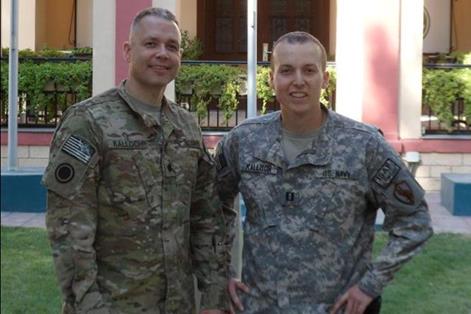 Cousins Aaron Kalloch and Robert Kalloch met up in Afghanistan in September 2011. We thank them for their service! Robert writes: " I attached a good photo of my cousin Aaron Kalloch (son of Donald Kalloch) and me in Afghanistan in September 2011. I am pretty sure that was the only time 2 Kallochs who met up in Afghanistan. Our deployments overlapped a few months and we got to spend some good time together. Aaron just retired from the Army and I am currently serving in the Navy." Robert is the son of Peter William Kalloch and Mary Louise Thibodeau, and is a descendant of Adam Boyd Kalloch. He is married to Lilah Gisele Violette and they have two children, Grace Mona Kalloch born June 3, 2008, and Finley Peter Kalloch, b. June 13, 2010, both in Athens, GA.
Faces in the News

(Left): Kendall Merriam was celebrated recently, as three of his poems were included in a British academic journal. Kendall is former poet laureate of Rockland.

(Below): David Kalloch was recognized by the City of Rockland as Code Officer of the Year. He has worked in the code office since 1985, explaining code requirements to builders and developers, and performs building inspections.






FIREWORKS MOON

An almost full light
a warm and silky night
across to Ingraham's Hill
private fireworks resound
a perfect night
for asking your lover
to make love outdoors
in strong green grass
dotted with butter-colored flowers
this is Solstice
we know we will live
another season at least
for we have much to create
holy music, challenging art
poetry at full power
we do not have to reach the moon
to find satisfaction
just worshiping
our lovely friend
the night is quiet now
is everyone thinking
how blessed we are
to see ocean
ever ready to catch that light
praise the gods and goddesses
for curing us one more time

Kendall Merriam, Home, 6/22/13 12:10 AM
Listening to the silent air after fireworks



Photo by Eleanor Richardson

In Memoriam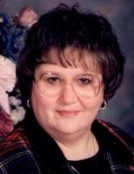 Alice A. Boyce, 69, of Marinette, WI, died Feb. 6, 2014. She was born April 16, 1944, to John "Jack" and Freda (Campbell) Eastman in Portland, ME. She graduated from Marinette, WI, Catholic Central High. Alice married John Boyce Mar. 15, 1975, in Englishtown, NJ; he died April 21, 1984. She returned to Marinette and taught religious education for six years. She also was a Eucharistic Minister. Alice is survived by three sons: Bob Benedict, Paul Boyce, and Sean Boyce all of Marinette; three brothers: John Eastman Jr. of Belleview, FL, Joseph and George Eastman, both of Marinette; a sister Charlene Staudenmaier of Marinette; 11 grandchildren: Jake, Amanda, Jordan, Tyler, Peyton, Brooke, Chas, Hailey Rose, John, Camryn, and Ryan; and a great grandson, Jackson. She was preceded in death by her son, Troy and a brother, Jim.

LeRoy A. Cassidy, 78, died Aug. 9, 2013, in St. Albans, ME. He was born Mar. 25, 1935, in Rockland, ME, son of Albert L. and Florence W. (Ames) Cassidy. He married Annie Bray Aug. 27, 1954, in Deer Isle. LeRoy was a wood scaler at Maine Fence Co., Pittsfield, for 25 years. He loved the outdoors especially while Mackerel fishing, hunting, and cutting wood. LeRoy is survived by his wife, Annie L. Cassidy of St. Albans; one son, Allan R. Cassidy of St. Albans; three daughters, Anna Maria Cassidy and Melissa A. Jackwin, both of St. Albans, and Renee L. Cassidy of Chelsea,; one brother, Donald Cassidy of Brunswick; a sister, Dolly McLain of Thomaston; four grandchildren, Jessica and Corey Robbins, Ross Cassidy, and Miranda Jackwin; four great-grandchildren, Elliot Michael McQuarrie, Kylee Plummer, P.J. Plummer Jr., and Isaac Rewa. He was predeceased by a son, Michael Cassidy; and brothers, Richard and John.

Catherine Easter Desimone, 87, died Dec. 11, 2013 in Searsport, ME. She was born Aug. 9, 1926 in Camden, one of eight children of Aubrey and Elsie (Heald) Collemer. Catherine attended school in Lincolnville and Camden, then moved to New York. She is predeceased by her husband, Frank Desimone. She was also predeceased by five siblings, Elinor Collemer Johnson, Lawrence Collemer, Norman Collemer, Nathan Collelmer and Reginald Collemer. She is survived by her brother, Ramon Collemer and wife Margaret of Lincolnville and sister Marylyn Boyce and husband Reynold of Vermont.



Christopher K. Donahue,
22, of Mansfield, MA, died Aug. 16, 2013, in Boston. Born in Weymouth, on July 13, 1991, he was a dear son of W. Doug Donahue of Mansfield and Janice (Keller) Knowles of North Attleboro. Chris spent his childhood living in Halifax. He moved to Mansfield when he was 14 and was a 2009 graduate of the New Testament Christian School in Norton. He was presently a student enrolled at the University of Massachusetts-Dartmouth where he was a member of the 20 Cent Fiction, a theater group, and had participated in the Relay for Life Cancer Walk at UMass. Chris was an avid reader and enjoyed playing Dungeons & Dragons board games. His other interests included all types of video games and spending time with his family and friends. He was truly an amazing and gifted young man. In addition to his mother and father, he is survived by his sister and brothers, Krissy George of Roslindale, Jeffrey Knowles of Quincy, Jacob Knowles of Rockland and Sean Donahue of Attleboro. He is also survived by his grandmother, Alice M. Donahue of West Roxbury, his grandfather, John Keller of Weymouth.
Maxine W. Dow, 77,
of Owls Head, ME, died Oct. 5, 2013, in Rockland. Born in Rockland, Oct. 16, 1935, she was the daughter of Clarence and Ida Williams Rogers. On July 5, 1962, Maxine married John S. Dow at Pratt Memorial Methodist Church in Rockland. Maxine was predeceased by her first husband, Richard Whitney of Camden and three siblings, Arnold and Carl Rogers and Laura Doyle. She is survived by her husband, John, of Owls Head; two sons Craig Whitney of Warren, and Scott Whitney of Hudson, FL; three daughters, April Kalloch of Hudson, Fla., Laurie Smith of Rockland, and Joan Burnett of Pasadena, CA; and nine grandchildren.
Note from Barbara Sanborn (Great Grand daughter of Nancy Kalloch, she thinks) "So sorry that I haven't been able to attend the Kalloch reunion for awhile. Because of back and leg pain I don't drive very far, just local. My daughter takes me most places but, unfortunately, she has no interest in family history or genealogy. Who knows maybe next year I can find someone to drive me. Hope you had a wonderful get together and that this reunion will last for many more years. Perhaps you didn't know that my sister, Marilyn Jones of Wiscasset passed away last November, a long time member of the Kalloch Reunion. Her husband is 89 and doing quite well."

Marilyn Elinor Petrie Jones, 85, died Nov. 20, 2013, in Boothbay Harbor. A lifelong resident of Wiscasset, Marilyn was born in 1927, daughter of Donald and Frances Petrie. The eldest of six, she completed Wiscasset Academy in 1945 as Salutatorian. On Nov. 16, 1946, Marilyn married George Jones of Damariscotta, and they built Yankee Wholesale Company, a successful regional supplier of candy and tobacco along Maine's midcoast. Marilyn was a member of the Mayflower Society, and the Eastern Star. She was predeceased by her parents, two brothers, Donald Gordon Petrie, and also Robert Lawson Petrie II, who died in infancy. She is survived by her husband, children Donald Jones of Wiscasset, Dale Jones of River Forest, IL, and Dawn Jones of Morrison, CO, grandchildren, Jeremy and Carly Jones; Ethan and Emily Currie; and by sisters Helen Shorey and Priscilla Campbell, both of Wiscasset, Barbara Sanborn of Brewer.

Edith K. Kalloch, 80, of Skowhegan, died March 20, 2013 in Skowhegan, ME. She was born in Cambridge, Maine, the daughter of Walter Bert Knight and Janet (Bowdoin) Knight Jenkins Micue. She worked in banking for many years.
She is survived by her two sisters; Iva Watson of Skowhegan, and Eva Rowe of Harmony. She was predeceased by her twin sister, Meredith Ellen, and her husband Charles L. Kalloch.


Lyle Howard Kalloch, November 12, 1955 Lyle died Nov. 20, 2013, leaving three children, Melissa, Michael, and Melanie; his Mother Bernice; his siblings, Roberta, Diana, and Richard; and his lifelong partner of 19 years, Gale Hall. A celebration of life was held on Dec. 1, 2013. Sun Nov. 29, Published (reportedly) in Vancouver 2013.



Mary L. (Blanchard) Kalloch, 76, of Rutland, MA, died May 7, 2014, in Worcester, MA, with her husband Jim, son Dave, and daughters, Susan and Judith at her side. Mary was born in New Haven, CT and raised in North Haven, CT. She loved anything musical, playing the piano, organ, violin, viola and cello. She also sang with many musical groups. Mary treasured her time traveling, especially attending Kalloch reunions. Mary leaves four grandchildren, Samantha, Kevin, Kelsey, and Reed; and sister, Susan.

Maurice Elwood "Mike" Kalloch of California, brother of June and Fred Kalloch, has died Jan. 9, 2014. He leaves a half sister, Dolly Gayton, a stepdaughter, Sidney, and first cousins in the Gross family.
Norman A. Kalloch, 83, died Nov. 17, 2013, in Freeport, ME. He was born July 11, 1930, in Worcester, MA, the son of Charles L. and Mildred Ashe Kalloch. He attended Worcester Boys Trade High School and Leicester Junior College. Norman served in the U.S. Air Force. He worked as a salesman for Sears Roebuck & Company and W. T. Grants, and briefly operated a sporting goods store in Rockland. He was a member of the Rockland Lodge of Elks, and the American Legion Post No. 1 in Rockland. Norman was predeceased by two brothers, Albert and Richard Kalloch; his former wife Mary Kent Kalloch Grant; and his stepmother Edith Knight Kalloch. He is survived by his son, James Kent Kalloch of Rockland.

Glen A. Oxton, 66, of Lowell, MA, died unexpectedly on April 28, 2014 in Lowell. Born in Weymouth, Dec. 24, 1947, he was a son of the late Roy and Elva (Newton) Oxton. He was employed as a roofer in the greater Lowell area for many years. He is survived by a daughter, Sandra Knutkowski of Methuen; two sons, Raymond Rosa of Derry, NH, and G. A. Oxton of Lowell; two brothers, Alfred J. Oxton of Arizona, and Gordan S. Oxton of Billerica; four sisters, Susan K. of Nashua, NH, Flora F. Oxton and Donna I. Simmons, both of Billerica, and Ann-Marie L. Iozzo of Nashua, NH; and three grandchildren.

Alan C. Rogers Sr., of Concord, NH, died Feb. 17, 2014. He was born in Concord, Jan. 9, 1947, the son of Winston Rogers and Elaine (Kalloch) Curra. He was raised in New Hampshire and Massachusetts. He was a graduate of Simonds Free High School, and worked as a technician with Sprague Electric and TSI. Alan had a passion for rebuilding Corvettes and antique Chevys and enjoyed staying up to date on the latest in electronics and technology. Alan is survived by his children, Jessica Rogers of Wesley Chapel, FL, Alan Rogers of Derry, NH, and Amanda Rogers of Concord; granddaughter Avayda Rogers; one brother, and one sister.

Doloros D. Saletic, died Apr. 2,2014. She was born May 26, 1938 in Burnaby, BC, Canada. She became a United Airlines Stewardess, where she met her husband, Joseph D. Donatelli. She later became a Realtor. After the passing of her husband she moved to Kirkland, WA, where she met her second husband, William Saletic, who predeceased her. They lived in Seattle, and Scottsdale AZ. She is survived by her children: Derek J. Donatelli, Craig A. Donatelli and her daughter Doloros (Lori) E. Donatelli and her sister, Annette Franson.

Betty L. Higgins (Keller) Scarpati, died July 27, 2013 in West Haven, ??. Betty leaves two children, Susanne Perry and Craig Keller; and two stepchildren, Salvatore Scarpati and Theresa Russo. Betty had several loving grandchildren, great-grandchildren and many friends in her life. Betty enjoyed the occasional trip to the casino as well as spending time with her large extended family. She is predeceased by her husband, Vincent Scarpati; son Timothy Keller; and former husband, Myron Keller.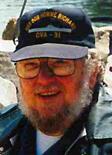 Kennedy Lunt "Ken" Wilson, 79, of South Thomaston, ME, died Nov. 29, 2013 in Rockport. Ken was born in Elgin, IL, Nov. 10, 1934, son of Ross Lyall and Juanita (Morgan) Wilson of Thomaston. He attended the Menlo Boys School in Menlo Park, CA, and graduated from Pomona College with a B.A. in Theology. He later earned an M.S. in Physics from the Univ. of Washington; and an M.A. in economics, an M.S. in electrical engineering, and a Ph.D. in industrial engineering from Stanford University. He married Mary Ellen Long in Tacoma, Wash. May 8, 1955. He enlisted in the Navy, assigned to Naval Intelligence at Ford Island, Hawaii. He then worked at Boeing Aircraft. He joined the Central Intelligence Agency's Science & Technology Directorate in 1960 and lived in Falls Church, Va. for 35 years. In 1992, Ken and his wife finally built their dream retirement home in South Thomaston, near a childhood family summer house. They have attended Kalloch reunions. Ken established the Therapy Dog Program at Pen Bay Medical Center. He is survived by his wife; two daughters, Tiare Ann Messing of Rockland and Melinda Ellen Baűmle of Pasadena, CA; three sons, Keith Wilson of Novato, CA; Mark Wilson of Washington, D.C.; and Bruce Wilson of Ashburn, Va.; nine grandchildren, Katherine and Collette Messing; Katelyn, Erin, Bryn, Christopher, and Michaela Ann Wilson; and twins, Adriana and Devin Baümle.


Ken Kalloch contributed the following information:

There are 4 branches of our Kalloch family from 4 of Finley Kelloch's children
The branches are John, Matthew, Alexander, and Margaret. (Keller is a spelling variation of Kalloch for some of our family)
The information below has each individual from the above "In Memoriam" Kalloch connection and the branch of the family that they are from


Alice A. Boyce, 69, great granddaughter of Luella Keller, (John & Margaret branches).
LeRoy A. Cassidy, 78, ggg grandson of Matha W. Kalloch, (Alexander branch).
Catherine Easter Desimone, 87, grand daughter of Rose Emma Keller, (Matthew branch).
Christopher K. Donahue, 22, son of Janice Marie Keller, (Matthew branch).
Marilyn Elinor Petrie Jones, 85 gg granddaughter of Nancy B. Kalloch, (John branch).
Edith K. Kalloch, 80, wife of Charles Lane Kalloch, (of the John branch).
Lyle Howard Kalloch, 57, (Alexander branch).
Mary L. (Blanchard) Kalloch, 76, wife of James Bradford Kalloch, (of the Matthew branch).
Maurice Elwood "Mike" Kalloch, 80, (Alexander branch).
Norman A. Kalloch, 83, (John branch).
Glen A. Oxton, 66, great grandson of Mehitable E. Keller, (Matthew branch).
Alan C. Rogers Sr., 66, son of Dorothy Elaine "Elaine" (Kalloch) Rogers Curra, (Matthew branch).
Doloros D. Saletic, 76 daughter of Myrtle D. Kalloch, (Alexander branch).
Betty L. Higgins (Keller) Scarpati, divorced wife of Myron Pearl Keller, (of Matthew branch).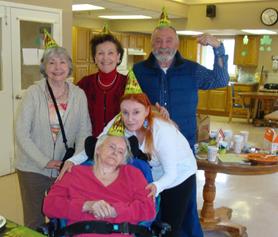 Dee McCarthy, Anita Nelson and Alan Gross celebrated their Aunt Rosie Fontaine's 96th birthday in February 2010, with Rosie's daughter Jeanne Hedberg.
Rosie died just short of her 100th Birthday. Alan died Apriil 7, 2012.
Anita writes: This year, since Rosie had almost made it to her 100th birthday, a few of us got together and celebrated it in her memory anyway. We all raised a glass and toasted her. When I asked her grandson Josh if he thought she got her wings yet, (a la "It's a Wonderful Life") he said, "Yes, of course, she wouldn't wait in line for them!" We all got a chuckle out of that.