2003 Kalloch Family Reunion Photos
Taken by Eleanor Richardson 8/16/03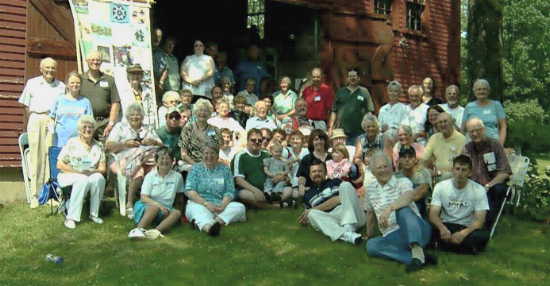 136th Kalloch Reunion Group Photo - August 16, 2003
Peter and Eleanor Richardson hosted the 136th Kalloch reunion at their home at 22 Mechanic, St. in Rockland, Maine. More about the history of this location - From Peter Richardson.
---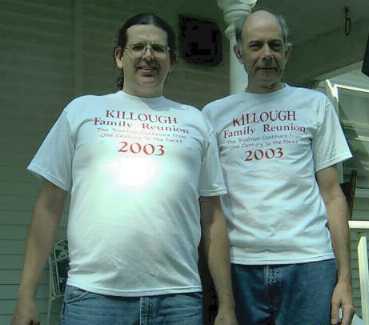 Greetings to our Killough Relatives!!!
Kalloch family webmaster, Ken Kalloch & Kalloch family historian,
Peter Richardson wearing this years Killough Reunion t-shirts
If anyone has any more photos that they would like to add, please notify the webmaster.

| Site Map | Search this Site |