◄

Maurice Lester Kalloch Family


Son of

Belinda Kalloch

& Rev. John Grafton, Jr.
(Belinda resumed her maiden name and brought her children up as Kallochs)


►




Maurice Lester Kalloch


Trolley Car Motorman
Camden, Maine - 1918

Kalloch Family Homestead




Home

of Maurice Lester Kalloch and family
N. Warren Maine - 1921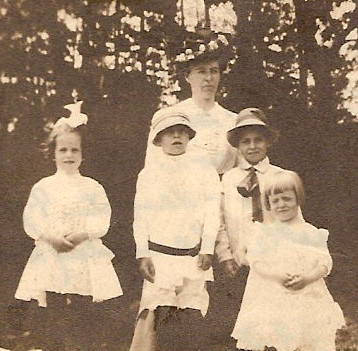 2nd. wife Glennie with her children and stepson - 1921
(top row): Glennie Emma (Rowe) Kalloch
(2nd. row ):

Glennys

Ava Kalloch - age 9; George Larkin Kalloch (son of Maurice & Leila "Lulu" Rowe);

Merrill

Rudolph Kalloch - age 11
Dorothy

Roselle

"Rosy" Kalloch - age 7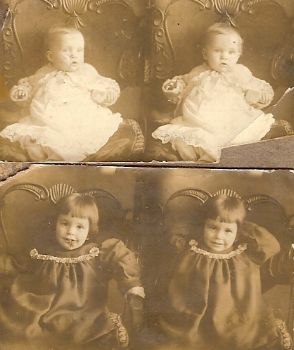 Roselle & Glennys - 1914
---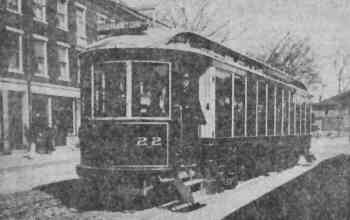 Maurice Kalloch in doorway of Trolley


How the above picture takes one back to those royal days of the R. T. & C. St. Ry. Here is Car 22 on the Rankin Block siding, Thomaston bound. Maurice Kalloch, better know as "Bowser" stands in the front doorway and his conductor, Ralph Tripp is on the sidewalk.
The annual R. T. & C. Ry. Field Day is to be held Sept. 12 at Penobscot View Grange Hall.
(Date of newspaper clipping is: Aug. 30, 1956, name of paper is not indicated).
---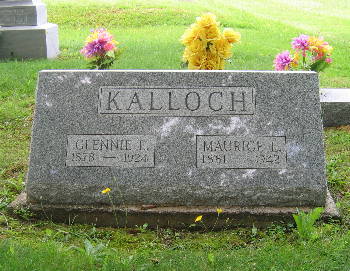 KALLOCH
Glennie E.




1878 -1924

Maurice L.




1881 - 1941
Cushing Cemetery - Warren, ME
---

Son Merrill's page, Daughter Glennys' page, Daughter Roselle's page
Granddaughter Rochelle's page|