The Board of Directors of the Rockland Historical Society have transferred ownership of the birthplace of renowned American poet and Kalloch cousin, Edna St. Vincent Millay, at 198-200 Broadway, Rockland, to Millay House Rockland, a new literary organization.

For more information: visit website www.millayhouserockland.org, The Millay House on Facebook, or Edna's page on kalloch.org.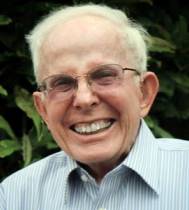 Rev. John A. Blackman, Jr., of Edmeston, NY, went to be with the Lord he served, Nov. 20, 2016. He was born Aug. 31, 1932, in Rockland, ME, to John A. and Olive (Kalloch) Blackman. He married Dorothy Loyte in June 1955. John served the First Baptist Church of Oswegatchie, N.Y., 1958-1964, and the Second Baptist Church, Edmeston. N.Y. from 1964-1994. He was a member of the Edmeston volunteer fire dept., an advanced EMT, and was on the Library Board for 34 years. John is survived by his wife, and his children, David, Edmeston, NY; Deborah DeForest, Norwich, NY; and Karen Blackman, New Berlin, NY; daughter-in-law Ruth Blackman and son-in-law Michael Shuman; grandchildren, Christina Staples, Rachel Blackman, Jordan Blackman, Chazzman Felker, Riley DeForest, Mitchell Felker, Michelle Blackman and three great-grandsons Alex Staples, Jackson Staples and Adam Blackman. He was predeceased by his daughter Kathy Shuman.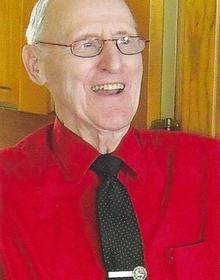 Philip Raymond Crabtree, 97, died April 30, 2016, in Camden. Born in Lynn, MA, Dec. 30, 1918, he was the son of Raymond Elwood and Elsie (Watson) Crabtree. He grew up in South Hope with seven siblings. During WWII, he served in the Army in Europe, Africa and the Middle East. Phil then married Hope Bowley, and they raised three children. He worked for Sutton Supply in the lumber/hardware business 45 years. In his 70s he worked at Thomaston Hardware. Phil then worked for John Vigue, at Thomaston Grocery, until age 95. Surviving is his daughter, Shirley J. Hayward (Lynn) of Northport; brothers, Robert Crabtree of Camden, John Crabtree (Ginny) of Warren; sisters, Rita Grinnell Elliott of Camden and Claire Frye of Rockport; three grandsons, Greg Hayward (Darcie) of Costa Mesa, CA; Brett Hayward of Northport; Jason Turnbull (Alison) of Rockport; three great grandchildren, Kaitlyn and Nick Turnbull of Rockport, and Rory Hayward of Costa Mesa, CA. Phil was predeceased by his former wife, Hope Bowley Crabtree; his son, Philip R. Crabtree, Jr.; daughter, Rebecca Washburn; and brothers Kenneth, Richard and Everett Crabtree.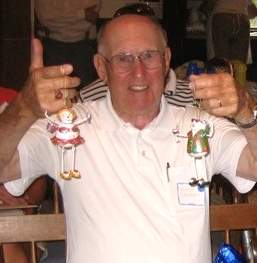 Robert Frank Crabtree, 101, patriarch of the Knox County Crabtree family, passed July 6, 2016. He was born in Lynn, MA, to Raymond and Elsie Watson Crabtree, March 29, 1915. In 1922, Bob came to Maine to the Crabtree Farm in South Hope. He always said he got here as fast as he could. Bob is survived by his daughter Patricia Ellen Crabtree Girr of South Portland, and her stepchildren, Laura, Mark, Jennifer and Jeffrey; his siblings, Rita Grinnell Elliott of Camden; Claire Frye of Rockport; and John Crabtree of Warren. He was predeceased by his wife of 73 years, Agnes Lermond Crabtree in 2012. They won the "longest married" prize for many years at the Kalloch Reunion. He was also predeceased by his infant daughter, Susan Jean, in 1948; his son-in-law, Leo Girr; and his brothers Kenneth, Phillip, Richard, and Everett; sisters-in-law Phyllis, Hope, Nadine, and Lucy Crabtree; Glynis Hills; brothers-in-law, Chauncey Grinnell, Jim Elliott, Bill Frye, and Edwin Lermond.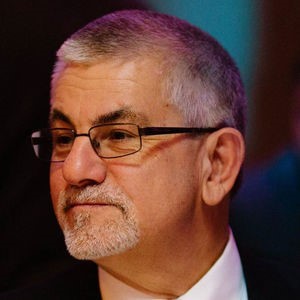 Daniel Paul DeGaetano, 62, passed away suddenly Jan. 18, 2016, in Venice, FL. He was born in Boston, April 12, 1953, son of Nicholas and Edna (Keller) deGaetano. He co-owned and operated Hearthworks Fire Center. He was an avid sportsman. He and his wife Joyce (Maclean) summered in York Beach, ME. He is survived by his wife; three sons, David Metts of TX; Jared and Brad DeGaetano, both of Candia, NH; a brother Raymond of Marlboro, MA; and two sisters, Linda Donovan of Framingham, MA, and Lori Blondin or York Beach.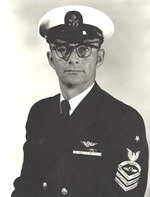 Wallace C. "Wally" Farrand, 82, of Pensacola, FL, formerly of South Weymouth, MA, passed away Nov. 9, 2015. Born in Boston, Nov. 11, 1932 he was the son of Harold C. and Gladys V. Farrand. He enlisted in the U. S. Navy in 1950, serving in four states. After a couple of years in civilian life, he reenlisted, retiring as a Senior Chief Petty Officer in 1975 after 22 years. He worked for Texaco and Comco until 1995, then moved with his wife to Pensacola. He was a member of the American Legion. He is preceded in death by his mother, father, and brother, Lawrence. Wally is survived by his wife, Constance; whom he married in 1953; son, Thomas (Maria); son, Gregory (Michelle); daughter, Diana (Brian) Barthelme; brothers, Robert and Richard of MA; grandchildren, Michael, Danielle, Nicole, Christopher, Jeremy Diettel, Steve Isaac; and great-grand daughter; Danica.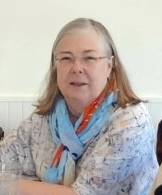 Kathleen H. Hammond, 69, died March 17, 2016, after a long fight with breast cancer. Kathleen was the wife of Jack; mother of Amy Hammond-O'Dwyer of Westminster, MD; and Matthew Hammond of Washington, DC; and doting Grandmother of Clare and Liam O'Dwyer and Zachary Hammond. In 1947, she was born in Tyler, TX. Kathleen was a world traveler, going to Cuba a month before she died. She followed and supported her soldier husband across the U.S. and Europe. Once her children were in school, she worked for the Department of Defense, the Army, the Navy, and the Department of State. Her work for Defense in Washington, DC required travel to the Far East, South America, and Europe. She was a member of the Norwood Ringers Handbell Choir.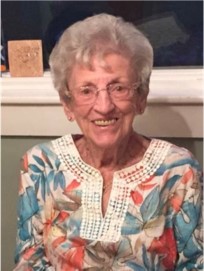 Dorothy Keller Hibbert, 93, died Feb. 5, 2017, at Windward Gardens in Camden. Born in Rockland May 20, 1923, she was the daughter of Jenness and Elizabeth (Gushee) Keller. Growing up in Lincolnville Beach, she graduated from Camden High School. She married Alvah Hibbert Aug. 29, 1941. Dot worked at Camden Woolen Mill, then Hodgeman's Footwear for 25 years. She was a member of the Eastern Star and St. Thomas Episcopal Church, Camden. In 1988, they moved to Englewood, FL. Alvah died in 1991, and in 2006, Dot moved back to Camden. She was predeceased by a brother, Jenness Keller, Jr. She is survived by two sons, Kenneth Hibbert of Myrtle Beach, SC; and Tom Hibbert (Colleen), of Portland; four grandchildren, Kenneth L. Hibbert Jr. of Center Harbor, NH; Matthew Hibbert of Meredith, NH; Nicole Bland (T.C.) of Camden; Emily Kenny of Stratford, P.E.I.; a sister-in-law, Eleanor Keller of Scarborough; and 10 great-grandchildren, Hannah, MacKenzie, Jake, Trevor, Todd, Ian, Brian, Alyssa, Cace and Averie.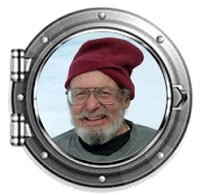 Bob Kalloch died of a heart attack in an Inyokern, California, May 6th, 2016. He was a longtime waterfront resident, activist and historian. Bob and his lady Laurabell Hawbecker moved to the Sausalito waterfront in the 60s, after they both decided to stop punching time clocks. They found a dilapidated WWII landing craft hull, "the Hiparcus," and became anchor-outs. He served as the manager of the marina and also started the garbage service for the community. Troubles with Marin County and Sausalito caused Bob to represent the community in negotiations with local authorities. He was Harbor Master for10 years. Laurabell still lives in Inyokern, looked after by Ruth Hartman – a fellow houseboat resident.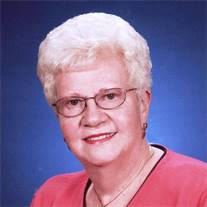 Patricia Darlene Kalloch, 78, died Feb. 6, 2016, in Glendive, MT. Pat was born Feb. 7, 1937, in Glendive, a daughter of Vurr and Mildred (Berg) Cady. She was raised and educated there, then in 1955 went to work as an operator for Mountain Bell Telephone Company, retiring in 1993. On March 23, 1973, Pat married Ed Kalloch. They had a motor home and traveled throughout Montana. Pat also enjoyed needlepoint and crocheting. Pat was a member of the VFW Ladies Auxiliary, and was president of the Eastern Montana Veterans Home Foundation Board. She was preceded in death by her husband, Ed in 2003; and one granddaughter, Paula Hoyer. Pat is survived by her sister, Shirley (Lloyd) Aspenlieder of Culbertson, MT; stepson, Tom (JoAnn) Kalloch of Glendive; and step-daughter, Dallas Peuse of Bozeman, MT.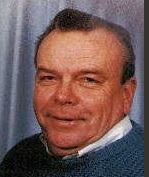 John (Jack) E. Keller, 88, of Weymouth, MA, died Dec. 30, 2016. He was born in Boston, then his family moved to Weymouth where he has lived ever since. He served in the Army during WWII, and upon returning, married Florence Keller (Taylor). Jack worked as a truck mechanic for many years for both Brinks and Mass Electric. He was very handy and enjoyed working on his own house and family cars. Jack loved many outdoors activities, especially summers with his family in Hyannis. He was a member of the Eagles in Weymouth. Jack was predeceased by his beloved wife. He is father to Shirley Keller Thomas and her husband John of Fla.; Janice Knowles of Rockland, MA; and Kenneth Keller of Weymouth; cherished grandfather to Jeffrey, Jake, Adam, Timothy, and the late Christopher. Jack was also the devoted brother to five sisters. Burial will be in Blue Hill Cemetery, Braintree.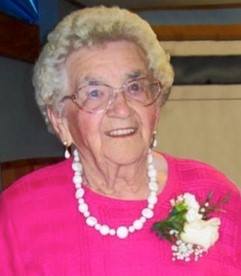 Virginia W. Spear, 94, formerly of Warren, died Jan. 27, 2017 at Cove's Edge. Born in Warren Aug. 25, 1922, she was the daughter of Chester O. and Grace Lermond Wyllie. She graduated from Ballard Business School of Rockland in 1942 and married Roger E. Teague in 1943. She worked in banking for 50 years. Mr. Teague died in 1959. In 1967, she married Parker H. Spear. Ginny was a member of Warren Baptist Church, organist there and at Orffs Corner Church. Ginny was predeceased by Parker Spear; her daughter, Daphne J. Teague Wood; and her brothers, Gerald Wyllie, and Alfred H. Wyllie. She is survived by her brother Robert O. Wyllie of Camden, grandchildren Travis W. Wood (Joanne) of Oakland; Michelle Hathorn (Robert) of Hampden; Tonia Shorette of Oakland; and Monica Brennan (Dan) of Winslow; seven great-grandchildren, seven great-great-grandchildren; sister-in-law Marion V. Wyllie of Warren and son-in-law Donald Wood (Rose) of Oakland.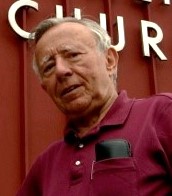 Charles S. Stephen, Jr. died May 29, 2017, at home in Lincoln, NE, with his family. Charles was born in Melrose, MA, Feb. 3, 1932. He received an M.Div. from Crane Theological School. He was an ordained Unitarian Universalist Minister, serving congregations in Billerica, MA, then Lincoln, NE, where he served 35 years. Charles was an active member of the community, pivotal in establishing the Nebraska Civil Liberties Union and the Lincoln/Lancaster Planned Parenthood Association, and several other civic organizations. For 25 years he was a book reviewer on the program All About Books for NET radio. Charles is survived by his wife Patricia; five children: Deborah Stephen of Lincoln; Susan Stephen (Michael Jensen) of CT; David Stephen (Anne) of MN; Karl Stephen (Janet) of CO; and Bruce Stephen of Lincoln; ten grandchildren and seven great grandchildren; and by two brothers Sanders Stephen (Mary); Mark Stephen (Susan) of VT.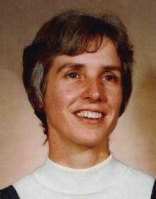 Nancy Jane Sherer died Nov. 15, 2016, on her 78th birthday in Stone Mountain, GA. She was the daughter of Lester and Rose (Vultiggo) Sherer, and was born at North Haven, Maine, Nov. 15, 1938. There will be a memorial service July 17, 2017, at North Haven, where she spent her first 13 years, after which the family moved to Mt. Desert. She was valedictorian at Mt. Desert High School and went to college in Boston. She married Fred Emrich and lived in Boston, Washington D.C., and Greenfield, MA, raising four children (div. mid-90s). She taught special education. She is survived by a sister, Marilyn Morrison (Homer); three children, Janet Gadsby, Jennifer Emrich, and Rick Emrich. Her younger son, Michael Emrich, predeceased her in 2004.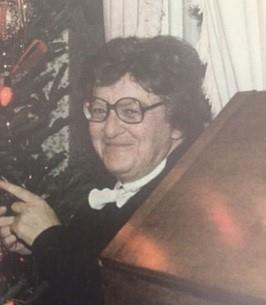 Elaine Kalloch Stewart, née Allen died Dec. 23, 2016. Born January 27, 1933 to Henry and Beulah Allen of Tenants Harbor, Elaine had declining health over the last few years following the loss of her eyesight. She returned to Maine, spending her last few years with her sister Charlene Black in their childhood home which made her very happy. Elaine loved to travel and had an entrepreneurial spirit. She is survived by two daughters, Susan Deatherage of St Louis, MO and Hope McLean of Homosassa, FL; and one granddaughter, Katherine Race of Murray, KY. She was predeceased by her son Scott and daughter Karen. In addition, she leaves her beloved sister Charlene and her three nieces, Deborah, Elizabeth and Abby.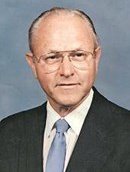 Gordon Paul Wahlberg passed away in Mesa, AZ, Oct. 8, 2014. He was born in Kingsburg, CA, Aug. 14, 1925, to Paul and Mary Wahlberg, then moved to Pomona. He enlisted in the Navy in 1943, and served in the Pacific Theater. Using the G.I. Bill, he earned a B.S. in Business Administration in Foreign Trade and Transportation at the U.C. Berkeley. He worked for American President Steamship Lines and P&O Orient Steamship Co. around the world. He later taught middle school in upstate New York. After retiring in 1985, he lived in Penn Valley, CA, and was active in the Masons, the Shrine, York Rite, Scottish Rite and Order of the Eastern Star. He had two sisters: Fern Puron (deceased), Janet (Duane) Simpson, 3 nephews: Jose Puron, David (Kelly) and Steven (Edna) Simpson, and his loving friend Phyllis Stanton.