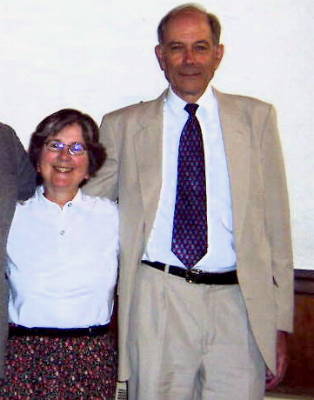 Peter and Eleanor Richardson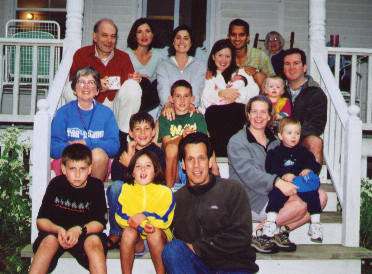 Peter Tufts Richardson & Eleanor Motley (Billings) Richardson Family
27 July 2002
at the Frank Seavey Kalloch house, Rockland, Maine.

(Back row from left): Peter with daughters Tamsin Richardson Kemos and Bradbury Richardson;
Dr. Elise Billings De with baby Diba Wheeler De; Arup Ratan De; (at rear) Eleanor Pearson Richardson.
(Middle Row): Eleanor, Peter Alexander Kemos, Vann Brazz (son of Bradbury R.),
Karen MacDonald Billings holding Jake MacDonald Billings;
Catharine "Cate" Alice Billings (baby) held by Charles A. Billings Jr. (Eleanor's son).
(Front Row): Charles Ramsdell Kemos; Sarah Lucille Brazz; Alexander Kemos.

The Red Barn - Home of Red Barn Publishing in Rockland, Maine and of author, Peter Tufts Richardson