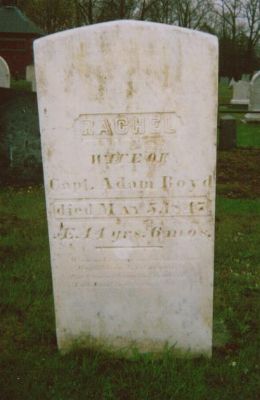 Rachel
Wife of
Capt. Adam Boyd
died May 5, 1847
AE 44 yrs. 6 mos.
Weep not for me my husband dear
My children do not mourn
For I am with my God received
I wish not to return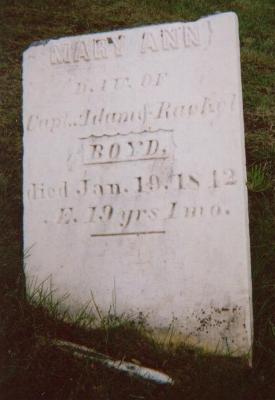 Mary Ann
Dau. of
Capt. Adam & Rachel
Boyd
died Jan. 19, 1842
AE 19 yrs. 1 mo.