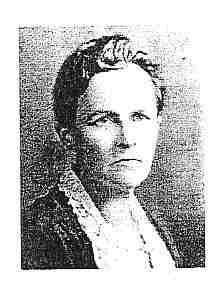 Harriet Frances (Kalloch) Howard
The picture of Harriet is from her article "To Our New Home in the Wilderness" published in the book Skagit Memories. The text surrounding the pictures reads: THE AUTHOR Harriet Kalloch was born at Coffeeville, Kas. on Feb. 12, 1869 [sic], and came West in 1883, as a teenager with her mother, two brothers, and two uncles to join her father, Amariah, who was taking up a homestead near Edison at the time.

She was married to Albert S. Howard at Edison in 1888, the year before Washington became a state. Mr. Howard had come to this area at the age of 23, by rail from North Carolina to Portland, Ore., then by a small railroad line to Tacoma, then by boat to Seattle and on to Edison after seeing an ad for a contract to get out shingle bolts there. He landed at Edison in 1884 and spent most of his life in the timber business as a logger and lumberman.

Albert and Harriet Howard had ten children, Lela (Nelson), Nina F. Howard, Frank L. Howard, Maude (Simonson), Fred A. Howard, Ida A. Howard, Mabel (Harris), Helen (Fox), Edwin L. Howard, and Mildred (Amend). Mrs. Howard died in 1943.
---
Family Graves at Anderson Cemetery
The Howard grave lot is at the back of Anderson Cemetery in Stanwood, Wash., on Pioneer Hwy., about .8 mi. so. from Hwy. 32. There is no sign marking it "Anderson Cemetery." I include this as it was difficult to find.
Pictures taken June 26, 2004, by Marilyn Morrison.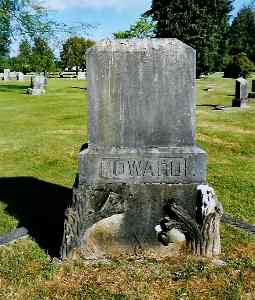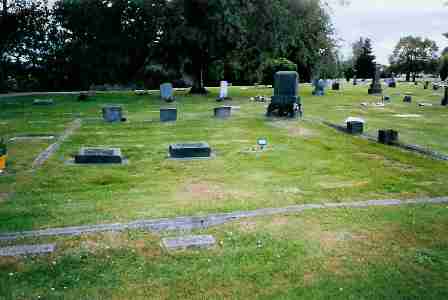 The graves are, starting at upper left of picture, for the following and read:

Ida W. Howard, May 9, 1898 - Oct. 14, 1905, Of such is the kingdom of Heaven;
Albert S., Dec. 16, 1861 - Jan. 9, 1913;
Harriet F., Feb. 9, 1869 - Jan. 22, 1943;
Nina Howard, Dec. 4, 1891 - May 23, 1988;
Robert Jean, (1980), No stone;
Harriet Jean, Temporary marker, Born 9/27/1921, Died 4/4/2001, age 79;
Maud Howard Simonson, Died Dec. 28, 1989. She gave over 90 years of loving service to her God, country and family; and
Chas. Simonson 1896 - 1944, EUAC Hosp. 9, A.E.F. 1918 - 1919.

Albert's obituary, Harriet's obituary